Authorized Dealer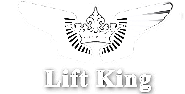 About Our Custom Guy Cabinets
Our Custom Guy Cabinets are a superior line of industrial grade cabinets that are designed and manufactured locally in Regina. The line has been developed specifically for Custom Guy Spaces Inc. and are made from 3/4" Commercial Grade Hardwood Core Melamine. Our Custom Guy Cabinets are warrantied for life, they will not shrink or warp and are maintenance free, just need a little wiping down (TLC).
For our interiors we use industrial grade hardwood core melamine panels, they consist of a melamine-impregnated printed or solid-color decor sheet that is pressed directly onto a substrate like particleboard or medium density fiberboard (MDF). Using heat and pressure the resin from the decor layer melts and joins with the surface of the substrate to create a permanent bond. The decorative melamine surface is thermally fused to a urea-formaldehyde free particleboard manufactured with 100% recycled wood fiber.
The cabinet components are constructed entirely from 3/4 inch panels and are assembled with a combination of dowels and confirmat screws. Using 3/4 inch materials for all of our components (including the back panel) giving our product extra strength and durability. The interior sides are predrilled for easy modification of shelf height, and to accommodate multiple shelves. Also we edge all of cabinet parts with a thicker matching pvc edge banding (1mm to 3mm thick) than the industry standard adding an extra durability to our cabinets and doors.
We use the finest Blum Hardware:
Blum tandem box drawer slides (with a load rating of 35 kg per slide) including self-closing slow motion
Blum 110 degree hinges with 6 way adjustment and integrated slow motion
Unmatched in their beauty, quality, performance, reliability & longevity, these cabinets are built-to-order from the highest quality materials. By using the most reliable products available we can stand by our product and offer our lifetime warranty. A wide variety of colours available. We will custom build your cabinets to match your space and lifestyle.