Authorized Dealer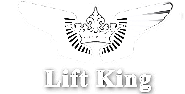 About Polyaspartic Flooring
Is your garage floor full of oil stains and cracks? It's not hopeless, we provide a solution. Get high quality flooring to improve your custom guy space.
Custom Guy Spaces can provide the Polyaspartic Coating System.
The Polyaspartic Coating System can make any old drab concrete look amazing. If the slab is damaged, it is repaired prior to installing the coating, ensuring a beautiful consistent look from wall to wall.
It is the highest quality coating on the market today.